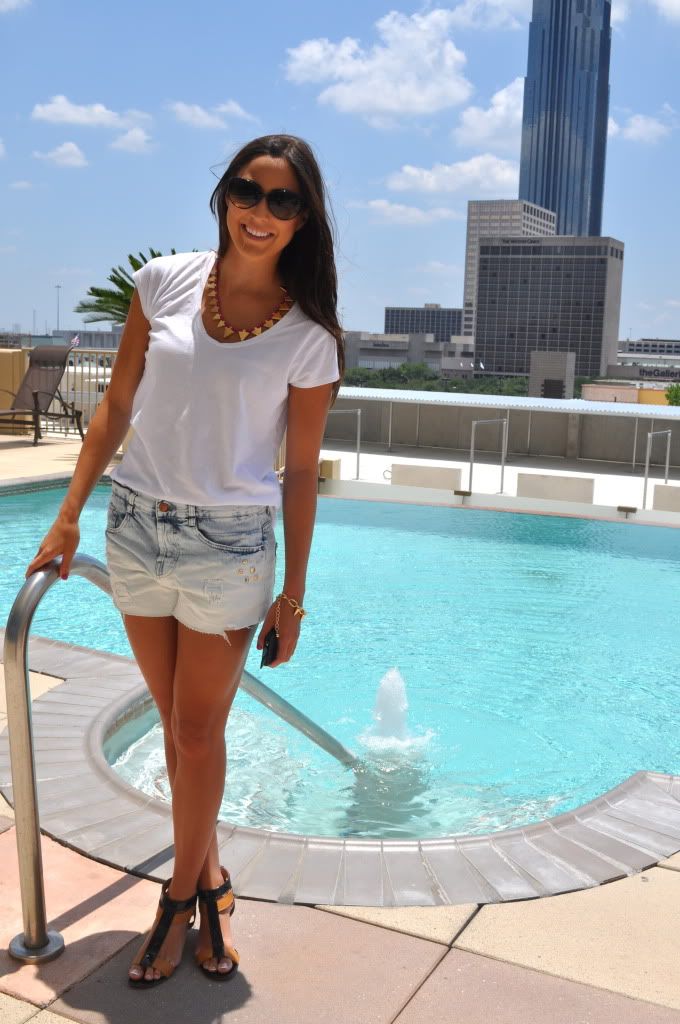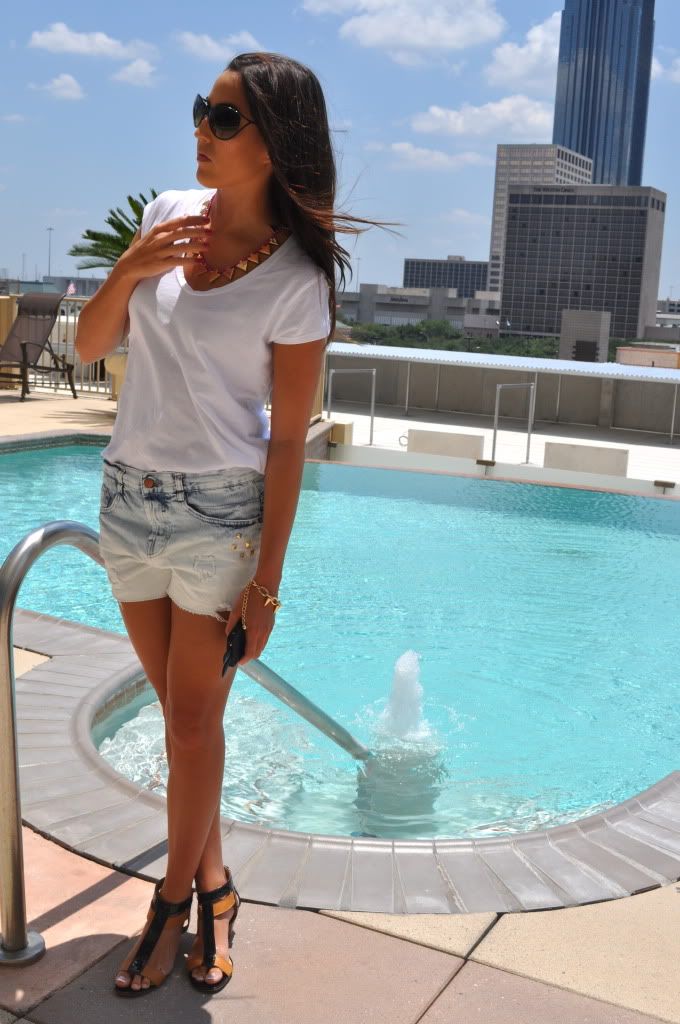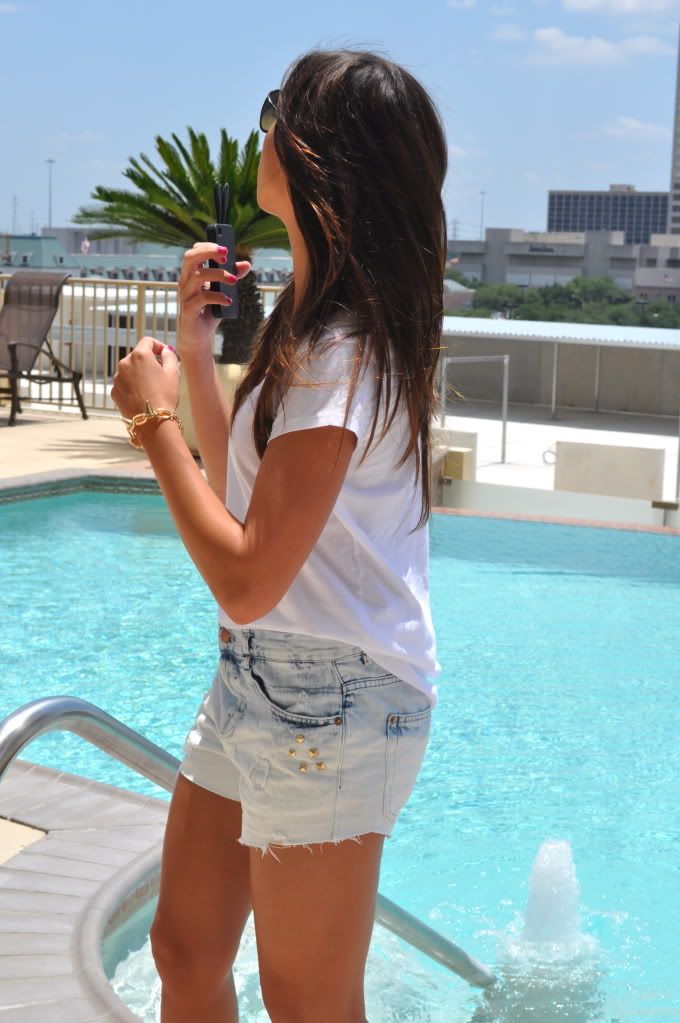 WHAT I WORE (click to shop)
I saw these tie dye shorts on the rack at ZARA and I fell in love at first sight! The best part about them is they have golden studs near the pockets and on the back. I combined them with a simple white t- shirt to create a very casual outfit for a shopping day at the Houston Galleria. I matched the shorts with a golden spiked necklace and a golden spiked bracelet to create a punk effect. I am also in love with these short heels from Nine West. I don't usually shop at nine west but these reminded me of a pair of Tory Burch heels! I am also obsessed with my new bunny iPhone case! Enjoy!
Vi a estos cortos de tinte empate en el bastidor en Zara y me enamoré a primera vista! La mejor parte de ellos es que tienen clavos de oro cerca de los bolsillos y en la espalda. Yo les combina con un blanco simple camiseta para crear un equipo muy informal para un día de compras en la Galleria de Houston. Que coincide con los pantalones cortos con un collar de oro con púas y una pulsera de oro con pinchos para crear un efecto punk. También estoy enamorado de estos talones cortos de Nine West. No suelo comprar en Nine West pero me recordó a un par de Tory Burch talones! Disfrute!